Shuttle feeder for thick products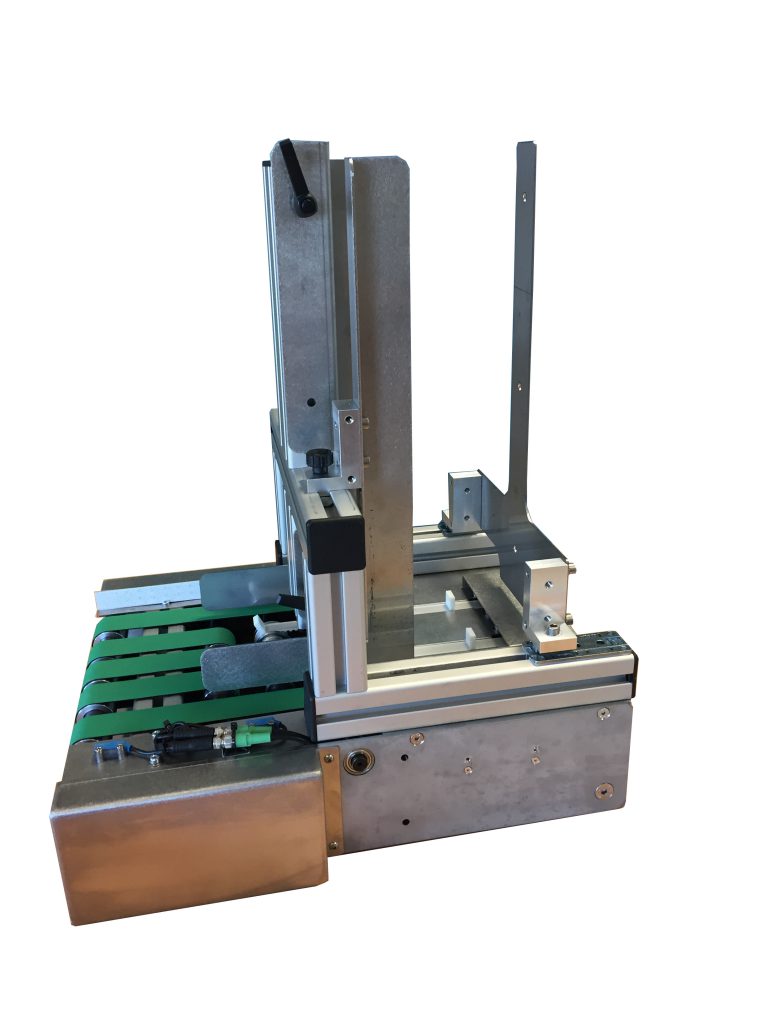 FACEM offers its range of shuttle feeders. This type of feeder allows you to unstack thick products, such as boxes, books, etc. This model is available in different sizes and capacities.
FACEM's expertise allows us to develop standard feeders and customise where necessary to your production requirements. We provide you with the best possible solution, technically and economically.
Dimensions

Variable

Poids

Weight

30 Kg

Alimentation électrique

Electrical supply

220 V

Vitesse d\'exécution / Production à l\'heure

Speed

on request

Dimension des produits acceptés

Dimension of products accepted

on request

Maintenance :

OUI

YES

Travail à façon

Custom work

NON

NO

Location

Renting

NON

NO