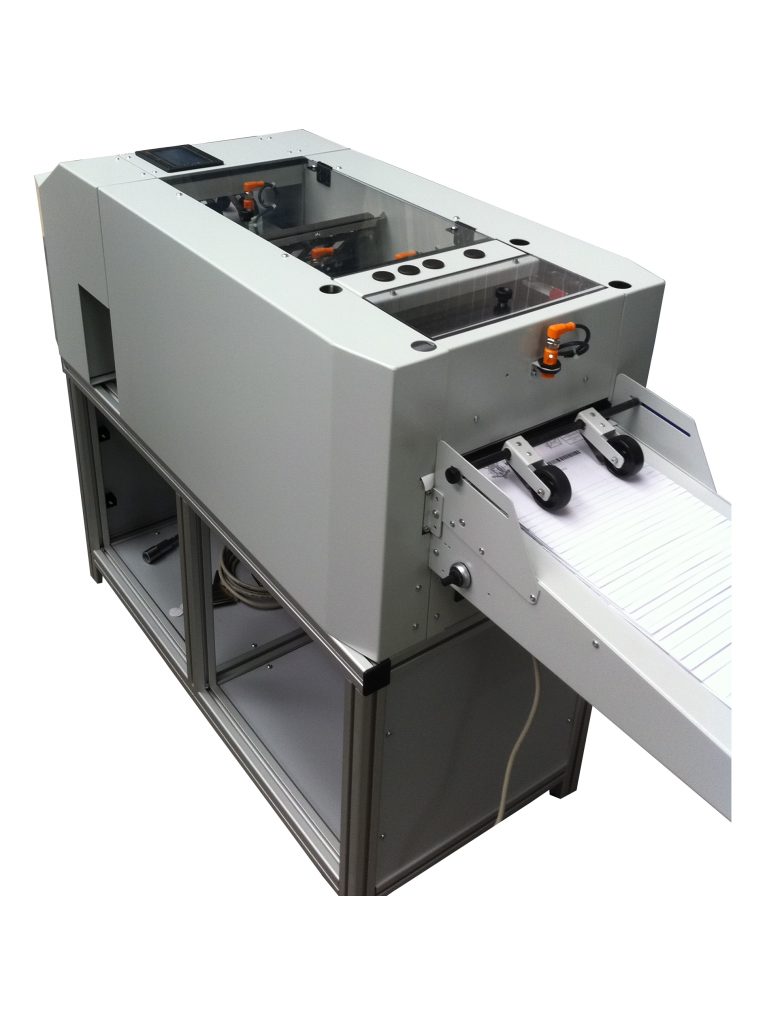 FACEM offers its MS2500 sheet-to-sheet sealer for industrial processing of your folds at high speed. We offer our sealers for sizes from 11 to 14 inches.
The MS2500 Folder Sealer is a proven model in an industrial environment. It is a simple, economical and fast solution to support you during your production.
FACEM sealers allow for automatic processing of large volumes of single-sheet sealed folds. For example, folder sealers are suitable for documents such as invoices, notices of due dates, convocations, wages, check letters, tickets, bank statements.
Vitesse d\'exécution / Production à l\'heure

Speed

Production per hour: 9000 folds per hour depending on the type of folds

Dimension des produits acceptés

Dimension of products accepted

Maximum: 250 x 14 mm (18"x18")

Paper weight: 80 – 200 g/m2

Maintenance :

OUI

YES

Travail à façon

Custom work

OUI

YES

Location

Renting

OUI

YES