Available options for your feeder
We develop different series of options for each type of feeder: support sheet, simple or folded sheet, fixed frame & adjustable supports.
The stands
The feeder stand is an ideal base for moving a friction feeder easily and securely from one production line to another. It can be installed on the left or right. It is a very practical mobile support which can be adjusted to the desired height.
The support allows you to place your feeder at 90 ° on the conveyor or in line. It can be repaired or fixed with casters. You can order custom-made supports, for different types of feeders according to your needs.
Extensions
The extensions allow for installation of options such as a printer, thickness control base, data reading cells. This helps us to develop the complete line, adapted to your application.
Controls
We can integrate various control systems. For example, we can integrate an HMI interface for smart metering, barcode reading for data feedback and monitoring of your production, etc.
Supply
We adapt our automatic feeders to your environment and we can add pre-loading conveyors or feeders with horizontal supply batch, for example.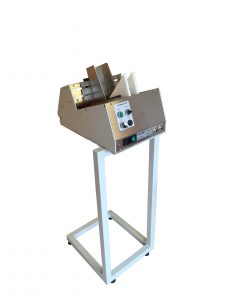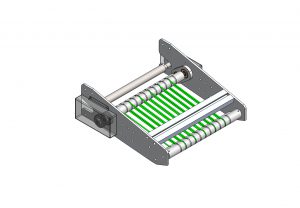 Maintenance :

OUI

YES

Travail à façon

Custom work

NON

NO

Location

Renting

NON

NO